Ronald P. Ciccone, MD PC
Integrative Family Medicine
Welcome to the website. In the next months/years, this site will be a work in progress. As time goes on the content will continue to increase and change where appropriate. Initially, it will not be as complete as I would like, but I need to start. Your suggestions are welcomed at any time through the "Ask Dr. Ron" menu on the Home Page. Check every few weeks for any changes or updates to the website and especially to the E-Mail Updates (which will provide you with information and alert you to any changes/updates).
I hope you find the website enjoyable and helpful in your quest for optimal health. 
 Ronald P. Ciccone, MD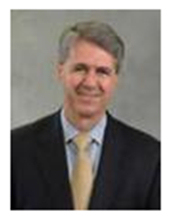 "Integrative Medicine seeks to combine the best ideas and practices of Mainstream and Alternative Medicine into effective treatments that will be in the best interests of patients and that aim to stimulate the body's own natural healing potentials. It neither rejects Mainstream Medicine nor embraces alternative practices uncritically. It strives for optimal health and prevention and considers a person's biochemical individuality."
– Ronald P. Ciccone, MD